Rentals
Your centre for events in Westmount
WPUC is a community church suitable for all types of rentals. We offer reasonably rates for a variety of events including:
weddings
receptions
conferences/ meetings
concerts/recitals
fundraisers
theatre rehearsals
private parties
special events
We have office space for rent for a long term tenant. Please visit our Rental Space Available page for more information.
Webster Hall Rental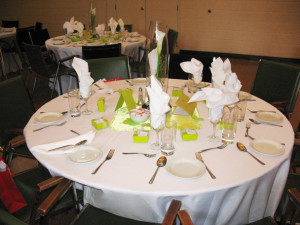 Webster Hall is a large room (46'3″ x 51'1″) with a high ceiling. It has a stage (40'9″ x 18'9″) with curtains and lighting. It has a well equipped kitchen suitable for preparing meals for many people. The hall has a stained glass window on one side and can easily be decorated to suit your event. Oblong (20 72″x30″), round (15 60″) and square tables (13 30″x30″) and 170 chairs are available.
Rental Prices:
Less than 7 hours: $90 per hour
7 hours: $650 flat rate
Damage Cleaning Deposit: $200 in addition and paid separately to rental fee
Up to 30% discount for non profit groups- (discount not applicable to clean up or overtime).
Special pricing available for long term rentals (3 months or more).

SANCTUARY
Gothic in style with stained glass windows and dark wood, the sanctuary has a centre aisle 55 feet long. It has a raised chancel (3 steps) with communion table at the back. There is a raised pulpit on the left and choir stalls facing the chancel. There are 11 pews on either side for a total of 24. Each pew holds eight comfortably for an approximate total of 250 people on the main body of the church.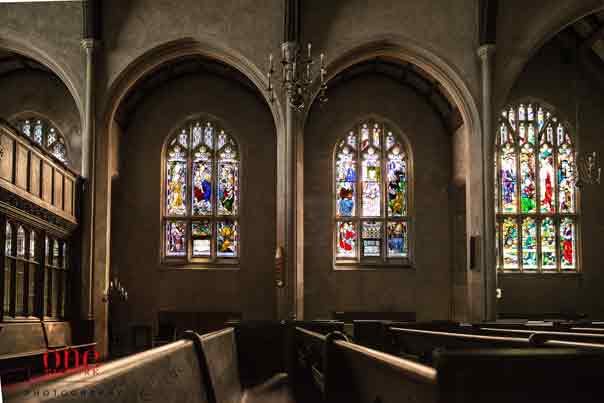 Rental price for religious service: $450 for up to a four hour block of time. Monthly rate $640. It is $90 per hour; for  weddings, the rental fee is $900; please see our Weddings Page for information regarding minister, administration, organist and soloist fees. Prices currently in effect as of January 2019 and subject to change.

BOARDROOM
Our boardroom can accommodate up to 35 people and is perfect for meetings, workshops or presentations. Fee is $50 per hour.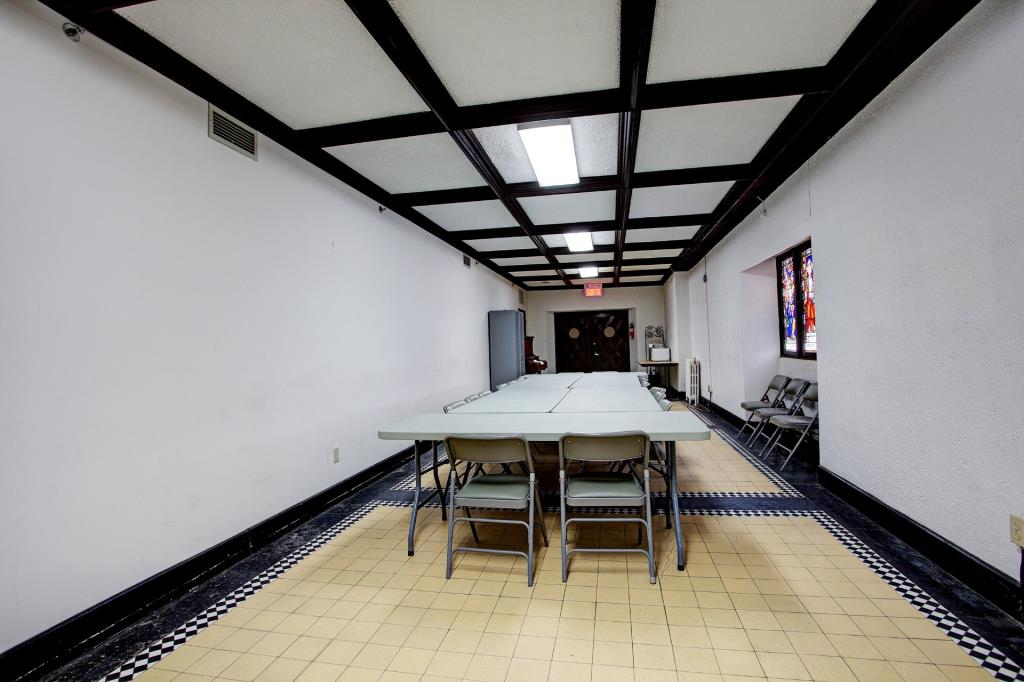 Environmental Network with Faith in Nature
Our recently developed Faith in Nature is focusing on the environment and bringing community together. We welcome environmental groups to the church and provide special pricing for these groups. Please contact us for more details.
Be sure to visit our Faith in Nature page to find out about events.
To inquire about renting these or smaller rooms, please call Shelagh McNally at 514-937-1146.
Save