Faith in Nature
UPCOMING CLIMATE CAFE EVENTS
We believe in the power of nature to connect us all.
Get started on your spring seedlings!
Mar 16 @ 7pm
 Our very own co-ordinator Gabriel Lambert-Rivest shows us how to get started growing veggies and plants from seeds
TECHNOPARC guided Birdwatch
Good Friday, March 30 2018
9:00 am until 12:00 pm
7300 Chemin Saint Francois St-Laurent H4S 1B8
Join ornithologist Joël Coutu to see the early spring stars and
contribute to a Good Friday Big Bird Count
For a map and more info visit westmountparkuc.org/birdwatch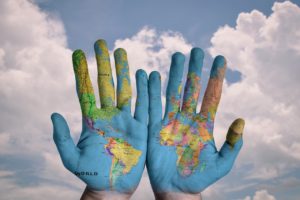 Special Guest Appearance
Canadian Wildlife Federation Giant Climate Change Map
20 April 2018
OUR CO-OPERATIVE GARDEN IS STILL GOING STRONG. Come and visit to see all our fresh produce being grown.
We are also working on our Nature Niche with our new NutriTower hydroponic system for growing veggies indoors.
See more of our planting garden on our Facebook page!
FUR AND FROND
Starting in 2017, animals are welcome at every service. Bring your furry friends to worship with us.
Celebrate our earth. Share your concern for nature and humanity. Join our network!
We believe in the power of nature to connect us all.